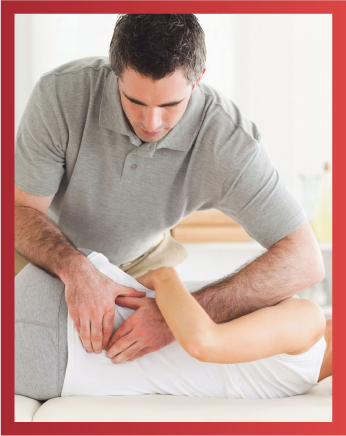 Chiropractors are experts in the safe and gentle treatment of the joints of the spine and body. Over time, stress and tension builds up in the muscles and joints of the body. This can lead to joints of the spine becoming stiff, tight and locked-up. The end result can be a stiff neck, headache, mid-back pain, low back pain, or sciatica. Chiropractors are trained to locate these locked joints, and gently and safely get them moving properly. Our Chiropractors use massage techniques, gentle adjustments and stretching to unlock the joints of the spine, thereby releasing the built-up tension and restoring proper movement and relieving pain.
Chiropractic Can Help…
Common conditions that respond very well to chiropractic care include: neck pain and headaches, back pain and sciatica, mid-back and rib pain, arthritis, degenerative disc disease, repetitive strain injuries, sports injuries, and work injuries.