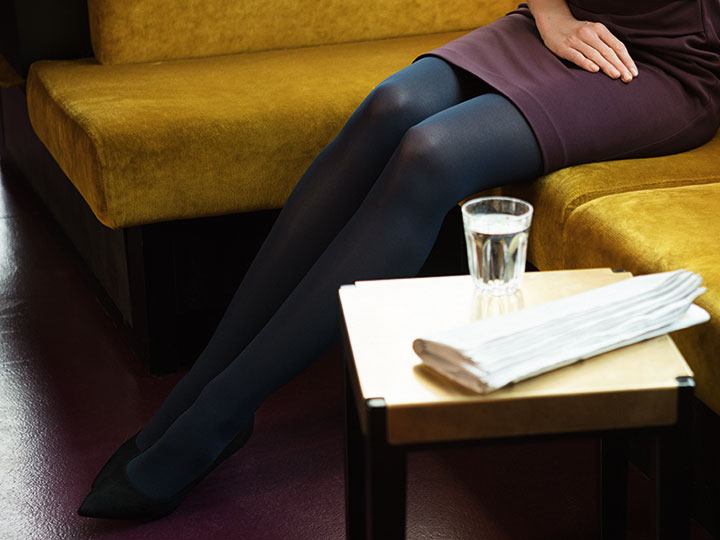 Maple Health Care & Rehab is a licensed retailer of Sigvaris medical compression stockings. Sigvaris compression stockings help you to go easily through your day. To feel strong and secure. They give you the comfort to do everything you want, and they cater to your way of life. Call the clinic to arrange for your fitting appointment.
Medical compression therapy applies a type of elastic device on limbs or other body parts to exert a controlled pressure on them. Thereby, the device squeezes the vein walls together and improves the circulatory rate. Medical compression also helps with reduction of edema and recreates conditions beneficial for the healing of chronic inflammatory disorders.
How Compression Therapy Can Help…

Effect on blood circulation
The controlled pressure exerted by medical compression stockings reduces the diameter of major veins, thereby increasing the velocity and volume of blood flow. Consequently, medical compression improves blood transport from the extremities towards the heart, reduces blood reflux and stagnation, and provides better drainage of the deep venous system, which all helps to increase and therefore improve the circulatory rate.

Effect on edematous tissue
Under medical compression, the balance in blood exchange is improved by reducing capillary leakage of fluid in the interstitial tissue. This leads to a better reduction of edema. A beneficial massaging effect of certain medical compression textiles, leading to a softening of hardened or fibrotic tissue, has been reported.
In addition, medical compression recreates conditions beneficial for the healing of chronic inflammatory disorders (e.g. cellulitis, erysipelas, venous leg ulcers, etc.), through reduced pro‐inflammatory cytokine levels and higher levels of the anti‐inflammatory cytokines. Also, improved skin microcirculation has been reported.
Who Can Benefit?
Expectant Mothers
Those with Lymphedema
Travellers
Diabetics
Those experiencing spider veins, varicose veins, swollen legs, leg ulcers or deep vein thrombosis (DVT)