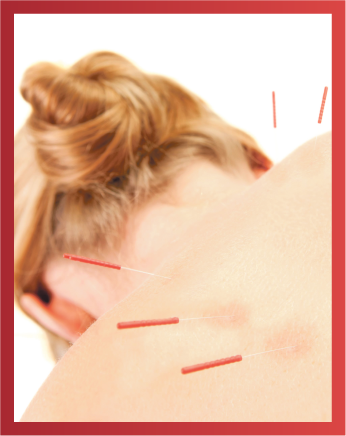 Acupuncture works through the insertion of very fine needles at specific points of the body to increase circulation, release natural pain killers (endorphins), and promote healing. Acupuncture is not painful, and the needles are so thin that there is no blood when the needle goes in or out. Treatment sessions usually last 20-30 minutes, and a small electrical current may be passed through the needles.
Acupuncture Can Help…
Acupuncture has been proven in recent research to be effective for: neck pain and headaches, back pain and sciatica, arthritis of the knee and hip, degenerative disc disease, sports injuries, and repetitive strain injuries. Our Naturopath may also use acupuncture to treat fertility issues, stress and anxiety, insomnia, and digestive issues.